On February 7th, to mark 4PSA's 12th anniversary, we put out a challenge for all our partners. We asked you to send us a testimonial describing your experience with 4PSA's products. And many of you responded. A big thank you to all of you!
In exchange for the time you took in telling us what you think about our products, we entered everyone in our lucky draw for an iPad mini with Retina display Wi-Fi 16GB.

And so today is THE day! We're happy to announce that Andy Watford from Simplisity Telecoms Ltd is the lucky winner of the iPad mini. Congrats, Andy!
We'll send you an email on how and when the prize reaches you.
"A great feature rich product that our cloud customers love…" Andy Watford, Simplisity Telecoms Ltd.
Thank you all for taking up the challenge and for being part of our story.
P.S. If you want to see how much we've grown in the past 12 years, check out 4PSA. The Movie.
It's that time of the year again, when technology companies start opening champagne bottles, celebrating their products and success stories. We like bubbles very much as well, so we wanted to share some great news with you.
We are extremely proud that for the fourth time in a row, TMC presented VoipNow with the Internet Telephony Product of the Year Award. 2014 is totally going to be the year of Cloud Communications.
This is a recognition of our platform's features and scalability, and a confirmation of 4PSA's "commitment to excellence and innovation", as TMC's CEO Rich Tehrani said.

When the 4PSA journey began, our goal was to help others use technology to improve their lives. As the years went by and new 4PSA products emerged, this hasn't changed and continues to be our core mantra. That's why this award means even more, it's a recognition of our hard work. It translates into long hours 4PSA Clouders spend in innovating, building, programming, SQA testing, marketing, and, of course, supporting our partners.
On Saturday, 4PSA will be twelve years old. There are many stories that can be told from all these years, and many more that are on the verge of happening. There are many software products we are proud of. And we have always taken great joy in cooking up new things, using the latest technologies, and changing complicated into simple in a heartbeat. Or mouse click, to be more accurate
We have kicked off 2014 in a celebration mode. Don't worry, only one eye is on the cake, the other is completely focused on what truly matters.
To all our partners and users, thank you for trusting VoipNow and our team's ability to meet your needs. To all 4PSA Clouders from around the world, thank you for making this possible.
And don't forget, the best is yet to come!
A recent IDC article stated that "There's a $100B cloud in our future." On paper, this looks like a huge opportunity and it's backed up by big trends such as the distributed enterprise, the proliferation of devices needing to access enterprise networks, IT assets being managed remotely and big data and apps to mention just a few. While these opportunities are obviously real, when service providers try to sell to SMBs, the situation is not that clear-cut.
The Future of Cloud Communications Is Bright
According to Parallels SMB Cloud Insights™ Reports, the overall cloud market is estimated to reach US$95.7B by the end of 2015, growing at 28% CAGR. Parallels categorizes the cloud market into the following:
Infrastructure as a service (IaaS) – dedicated servers, VPS, managed hosting and databases
Web presence & web applications – website hosting, domain registration and site-building tools
Hosted communications and collaboration – hosted email and hosted PBX
Business applications – file sharing, online CRM, payroll and HR etc.
VoipNow sits clearly in the hosted communications and collaboration group, specifically hosted PBX. For this segment, the market is expected to reach US$14.3B in two years, nearly triple in size compared to 2012.

The growth, however, is not equally spread across all regions since markets differ in their adoption rate. This difference comes mainly from the state of economic development, IT market development, and internet penetration rates. Countries such as US, Canada, and Australia stand to grow the most, with Latin America, Russia, and parts of Europe coming in second, while Africa, China and India lag behind.
Approaching SMBs
In business, especially in non-core business areas, change only happens when something breaks. The explanation is pretty simple: humans seem to react faster on losses than on possible gains.
A Game of Appeasing Fears, Showcasing Rewards, and Catching the Tide
When it comes to communication, even though every single business relies on it, things don't get broken that often. It's more the case of undeniable benefits that must spur the change from traditional PBX to hosted solutions. As a hosted communications service provider, it is your job to address the fears that SMBs have and reframe the cloud benefits into missed opportunities that look like losses if not acted upon. It's also important to popularize the hosted PBX concept. Parallels mentioned that 26% of US SMBs reported to never have heard about hosted PBX.
By and large, there are two types of companies that you might target as a service provider. They differ in the way they make decisions related to hosted communications:
Small SMBs
Small companies with no IT staff must be approached through the business owner. Talk to them about:
Improved cash flow – The monthly telephony bill is typically 20-30% lower and there are no up-front costs.
Saving up on IT costs both material and manpower – The SMB does not need specialized technicians or contractors to manage the system.
Happier customers – State-of-the-art features reserved in the past to big companies are now affordable. For example, VoipNow allows the business owner to be in complete control on how employees interact with customers.
Medium and Large SMBs
Medium & large SMBs (20-999 employees) usually have specialized IT staff. While direct contact with the business owner is possible and desirable, the influencing power moves towards the IT personnel.
It's beneficial for the IT staff to understand the economics of the offering, but it's even more important to understand the benefits related to system management and time savings. IT professionals need more reassurance on the feasibility, redundancy, and security of the proposed solution. They need clear documentation, technical background, and support during and post evaluation.
VoipNow is clearly a winner in this space since it's the first solution built specifically for the cloud and providing enterprise level telephony features.
Understand Reasons
Next, after understanding the context in which the business decides, you have to keep your eye on changes that can spur the adoption of cloud communications. In other words, keep in mind their purchase triggers. Understanding these will help you develop a customer buying cycle and approach them with the right information at the right moment.
Business growth – Many SMBs, when questioned, reported that a sudden business growth is the most powerful trigger to consider when purchasing hosted PBX. Do keep an eye on industry sectors that are growing faster, such as the healthcare sector or e-commerce.
Lease expiration for PBX equipment – This is a very powerful trigger for change. While these might imply a longer buying cycle, use that time to educate the client. Point out business benefits as well as more advanced technical features such as Unified Communications that have provable benefits on employee productivity.
Outdated equipment – Find out when the traditional PBX vendors that your prospects use are planning to cut off support. The end of support frequently turns out to be a crossroads moment when you can make the case for cloud communications.
Office expansion – 30% of SMBs in US report willingness to switch in-house PBX with hosted PBX when they expand or relocate. Remember that businesses with more than one office are ideal customers.
Remote workers – See if the business allows its employees to work remotely, as there are clear signs more and more businesses are open to this change. Studies support this movement. A recent HBR study (Jan – Feb 2014) carried out by Nicholas Bloom and graduate student James Liang showed that in a call center, employees working from home completed 13.5% more calls than the staff in the office. Also, look into companies with a distributed workforce such as utility companies, which have around over 50% of their workforce in the field.
Seasonality – As reported by Spiceworks, the leading social business platform for IT, in their "SMB IT Spending: How IT pros are Creating and Managing 2013 Budgets" – 53% of SMBs worldwide decide on next year's budget 1 to 6 months in advance. So, it looks like summer and early autumn are hot moments for service providers to approach SMBs.
As mentioned in the beginning, businesses do not easily replace communication systems. While this is obviously an issue in the sales process, it's also an opportunity due to the high customer retention. The move to the cloud is irreversible and businesses will act sooner or later. As a service provider, it's your job to seize the opportunity and work with the prospect to provide a nice and smooth migration. As indicated above, there are plenty of moments when businesses are more receptive to taking action.
Stay tuned for more insights in how to better market your services to SMBs.
We're glad to announce that VoipNow SPE 3.0.5 is here with new features, functionality improvements, important bug fixes, and security enhancements.
VoipNow SPE now allows users to manage calls more easily. If you have an extension with several DIDs, in a Unified API request you can view which of these DIDs was called. This feature can be used in a UnifiedAPI app to customize call flow based on CalledDID.
VoipNow SPE automatically gathers debug reports and sends them to our internal ticketing system. This comes as an interface option. Once it's enabled, the system tracks down crashes, collects information, and automatically sends a bug report to our internal ticketing system. This will save time and significantly improve the communication flow between our partners and our Voipnow R&D Team.
Moreover, for this release we've added a series of important enhancements and performed more than 100 bug fixes. Here are a couple of juicy facts:
We've made UnifiedAPI even better through an increase in performance and tweaks on some methods, as suggested by our partners.
We have improved the System Installer.
Extra logging was added for the PBX Intercommunication Layer.
We have updated the web stack components.
We've added extensive information in the Account Overview Reports.
You also need to know that we've brought significant changes to the repository structure. Because of these changes, for this upgrade you will need the new Command Line installer. So, do not use the web management interface for it.
We hope you enjoy this release. Thank you for the support you showed us throughout the process.
Verb Days 02 is over and it's pretty obvious now that we have improved quite a bit since our last internal hackathon. Everyone had fun, worked hard and … focused more on presentations. We've learned a lot for the next events.
Altogether, seven teams participated and they demoed 7 apps:
Satoshi's Team, this year's winners, came up with Assemble, a hang-out app to help friends get together and make even more friends based on hobbies.
Șoc și Groază 2, the least technical team of all (marketing, sales, and HR) designed PROfiler – an automated method for profiling job candidates.
SOLID built an app designed for call-centers using VoipNow APIs.
Lazy Admins + 1 created Omniscient, an app that centralizes data coming from many sources.
Spaghetti Coders thought that every one could use an app that automatically generates greetings and wishes. They were heavily influenced by this time of the year!
Eyjafjallajokull Corp. built an app that can predict software releases based on actual recorded project history. They used our JIRA as playground.
The Riddlers wanted to recruit people based on their Facebook activity. And they created an app for this.
All teams had 2 days of fun and about 15 minutes to convince the audience that their app was the best. We stayed awake with Starbucks coffee, good food, wine, and beer.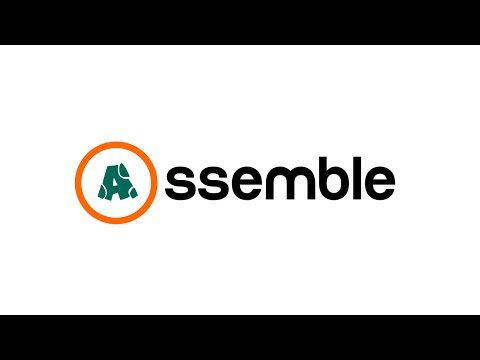 Here's the presentation of the winning app, Assemble. Would you like to use it?
As you have probably noticed earlier today, a chat service is available on our website. From now on, visitors will be just one chat window away from getting commercial assistance fast and to the point.
With this implementation, we aim to improve user experience on our website. The service is not intended to replace technical support, but will provide whatever piece of information visitors need to better understand our products and services.
This new communication channel is meant to save time and increase efficiency. Here's a quick rundown on how things work:
The chat is available Monday to Friday, in the first phase for 8 hours a day. We may increase its availability based on the feedback we get.
If visitors type a question in the pop-up chat window on bottom right of the screen, an agent will answer back ASAP.
If visitors have questions outside working hours, they can leave them as offline messages. An agent will reply as soon as she or he gets back online.
Conversations will be saved as transcripts and, upon request, emailed to visitors.
Current customers who have an account in our Business Zone no longer need to provide any details to receive such transcripts.
Other visitors however need to give their email and phone number in order to receive a copy of the conversation.
The chat service supports file transfer, whenever necessary.
We hope that you'll find the service useful
Whenever we deal with a product for the first time, we can't help exploring it. And, in most cases, we jump to it without any technical guidance. Because we're curious by nature and, oh well, just because we think we know better.
This usually works when we talk about simple products. But things change when dealing with complex software such as VoipNow SPE; it has an extensive feature set and covers so many usage scenarios. Of course, eventually everyone will find their way through, but it's a lot easier and more straightforward if you use the resources that we have created.
VoipNow SPE Tutorials on YouTube
We thought that video tutorials on how to install and configure VoipNow SPE would come in handy if you evaluate or simply use our platform for the first time. We have uploaded 6 such videos on our YouTube channel to help you through the process. Please watch them in the recommended order because each represents one sequential step.
Quick Start Video Guide on Public Wiki
Also, based on these tutorials, we have created a concise guide available on our WIKI platform, detailing what you're supposed to do if you're installing and configuring VoipNow SPE for the first time. Apart from immediate access to these videos, you can also read the transcripts and go through other recommended references that will help you better understand our product. At the end of this tutorial series, you should be able to make a call using VoipNow SPE as well as test other important system features.
In the meantime, here's a preview of the first video to help you with the installation.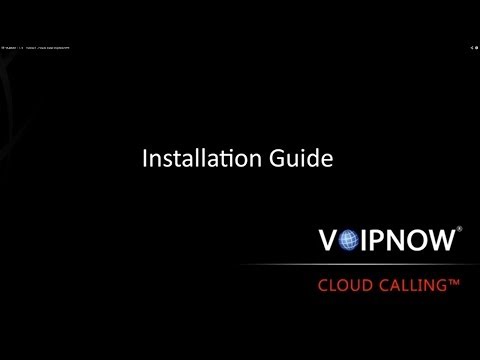 We appreciate comments on your first experience with VoipNow SPE. Also, do let us know what other video tutorials would be helpful to you so that we know what to prepare next. Enjoy!
We are students, we may not fight with lightsabers, but we definitely had an internship. A great internship, we might add.
We're writing this from the orange open space office, where we worked with the 4PSA team and… we became part of it. Here, we had a great summer, we made friends and learned a lot of cool things. But, more importantly, we felt like we belonged to this large family.
First of all, the people here are great, always eager to help and, as interns, we really needed it. Whenever we got stuck, the mentors were there for us. Not only did they guide our steps while solving different tasks, but they also provided real feedback that helped us grow. Of course, this applies to effectively anyone here: they are genuinely happy to help their younger peers.
Here, in the cloud, one can never feel overwhelmed by work. Like every other person in this Universe, we enjoy breaks (but not one break after another :D). That's why, during the internship we had at least one happy day during the week. After finishing a task, or a test case or a piece of documentation, or… just because, we could rest our minds at a Pilates class or a game of fussball or darts.
And, if we were out of energy and needed some fuel to reinvigorate, well, we would sneak into the kitchen and brew ourselves a great cup of coffee. If you drop by, we'll show how it's done, but you have been warned – it's the best coffee in town. What's even more incredible is that … well, we will let you find out by yourself! No more spoilers! Still, did we ever tell you about the fantastic parties?
But let's talk a little more about what we loved working on at 4PSA. Well, we had a lot of learning opportunities, that challenged our minds and made us step out of our comfort zone. It was no longer about doing homework. We had to solve tasks on real projects that were verified by clients, not by automated testers (do you feel us, people from Poly?). We found reasons to try and deeply understand the requirements, to rigorously test our own work, to document every major step in our code…
There is a whole process waiting to be discovered by programmers like you, that are eager to push their limits, to grow as engineers, and have fun in the process.
So, if "2b || ! 2b an intern at 4PSA?" is the question, FF is the answer!
Back in August 2012, when we rolled out the 4PSA Community, we knew this project implied a great deal of responsibility.
Our community brings together people who team up on answers, solutions, and ideas about the products and services they use. Every community member is invited to have his/her say on our products, describing issues they have encountered as accurately as possible, offering guidance, sharing experience and know-how with their peers, tempering conflicts and promoting a collaborative attitude.
What Is A Champion
Some of the members do all of that quite passionately and consistently, which makes them eligible for the Champion Program. We implemented this program for a smoother functioning of our community.
Champions play an important role in the 4PSA Community – they are reference points, always offering support and building interaction. Due to their know-how, champions can easily confirm solutions they have experienced, thus reassuring customers facing impediments. They also interact with newcomers, sharing their tech knowledge and assisting them in building a great user experience.
What It Takes To Become One
Any community member can become a champion as long as the following criteria are met:
Be an active user within the community
Share wisdom and experience with members looking for guidance and support
Be transparent and honest; always express the truth and, whenever describing issues, use an adequate tone of voice
Build healthy conversations and debate without attacking people on a personal level
Create constructive dialogues and help put out the fires within the community; avoid instigating to more aggressiveness
Lead by personal example and drive interaction in the community toward positive and productive results
Own copyrights for any content published within the 4PSA Community and respect other people's right to privacy.
Can A Champion Lose The Champion Status?
A champion status is not permanent. It can be withheld, if the champion doesn't follow any of the above. However, this status change never comes as an abrupt measure and only follows a detailed notification meant to raise awareness and reinstate the champion code of conduct. We are committed to enforcing these guidelines, so that the community can stay positive and have a good guidance from its top members.
Enjoy your experience on 4PSA Community!
Services offload their computationally expensive tasks into workers. Think of software that converts video from its original format to a web standard. This kind of job can be considered long-running, even for state-of-the-art hardware. The web app can't convert the video, it doesn't have access to the software and, even if it did, we'd have little control over what ends up on our servers. The service used by the app could convert the video, but it would take valuable processing time shifting though millions of requests. Read more