Whenever we deal with a product for the first time, we can't help exploring it. And, in most cases, we jump to it without any technical guidance. Because we're curious by nature and, oh well, just because we think we know better.
This usually works when we talk about simple products. But things change when dealing with complex software such as VoipNow SPE; it has an extensive feature set and covers so many usage scenarios. Of course, eventually everyone will find their way through, but it's a lot easier and more straightforward if you use the resources that we have created.
VoipNow SPE Tutorials on YouTube
We thought that video tutorials on how to install and configure VoipNow SPE would come in handy if you evaluate or simply use our platform for the first time. We have uploaded 6 such videos on our YouTube channel to help you through the process. Please watch them in the recommended order because each represents one sequential step.
Quick Start Video Guide on Public Wiki
Also, based on these tutorials, we have created a concise guide available on our WIKI platform, detailing what you're supposed to do if you're installing and configuring VoipNow SPE for the first time. Apart from immediate access to these videos, you can also read the transcripts and go through other recommended references that will help you better understand our product. At the end of this tutorial series, you should be able to make a call using VoipNow SPE as well as test other important system features.
In the meantime, here's a preview of the first video to help you with the installation.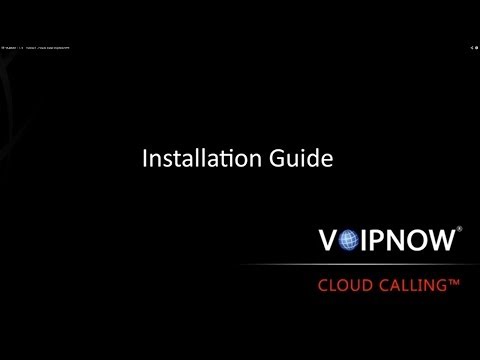 We appreciate comments on your first experience with VoipNow SPE. Also, do let us know what other video tutorials would be helpful to you so that we know what to prepare next. Enjoy!
We are students, we may not fight with lightsabers, but we definitely had an internship. A great internship, we might add.
We're writing this from the orange open space office, where we worked with the 4PSA team and… we became part of it. Here, we had a great summer, we made friends and learned a lot of cool things. But, more importantly, we felt like we belonged to this large family.
First of all, the people here are great, always eager to help and, as interns, we really needed it. Whenever we got stuck, the mentors were there for us. Not only did they guide our steps while solving different tasks, but they also provided real feedback that helped us grow. Of course, this applies to effectively anyone here: they are genuinely happy to help their younger peers.
Here, in the cloud, one can never feel overwhelmed by work. Like every other person in this Universe, we enjoy breaks (but not one break after another
). That's why, during the internship we had at least one happy day during the week. After finishing a task, or a test case or a piece of documentation, or… just because, we could rest our minds at a Pilates class or a game of fussball or darts.
And, if we were out of energy and needed some fuel to reinvigorate, well, we would sneak into the kitchen and brew ourselves a great cup of coffee. If you drop by, we'll show how it's done, but you have been warned – it's the best coffee in town. What's even more incredible is that … well, we will let you find out by yourself! No more spoilers! Still, did we ever tell you about the fantastic parties?
But let's talk a little more about what we loved working on at 4PSA. Well, we had a lot of learning opportunities, that challenged our minds and made us step out of our comfort zone. It was no longer about doing homework. We had to solve tasks on real projects that were verified by clients, not by automated testers (do you feel us, people from Poly?). We found reasons to try and deeply understand the requirements, to rigorously test our own work, to document every major step in our code…
There is a whole process waiting to be discovered by programmers like you, that are eager to push their limits, to grow as engineers, and have fun in the process.
So, if "2b || ! 2b an intern at 4PSA?" is the question, FF is the answer!
Back in August 2012, when we rolled out the 4PSA Community, we knew this project implied a great deal of responsibility.
Our community brings together people who team up on answers, solutions, and ideas about the products and services they use. Every community member is invited to have his/her say on our products, describing issues they have encountered as accurately as possible, offering guidance, sharing experience and know-how with their peers, tempering conflicts and promoting a collaborative attitude.
What Is A Champion
Some of the members do all of that quite passionately and consistently, which makes them eligible for the Champion Program. We implemented this program for a smoother functioning of our community.
Champions play an important role in the 4PSA Community – they are reference points, always offering support and building interaction. Due to their know-how, champions can easily confirm solutions they have experienced, thus reassuring customers facing impediments. They also interact with newcomers, sharing their tech knowledge and assisting them in building a great user experience.
What It Takes To Become One
Any community member can become a champion as long as the following criteria are met:
Be an active user within the community
Share wisdom and experience with members looking for guidance and support
Be transparent and honest; always express the truth and, whenever describing issues, use an adequate tone of voice
Build healthy conversations and debate without attacking people on a personal level
Create constructive dialogues and help put out the fires within the community; avoid instigating to more aggressiveness
Lead by personal example and drive interaction in the community toward positive and productive results
Own copyrights for any content published within the 4PSA Community and respect other people's right to privacy.
Can A Champion Lose The Champion Status?
A champion status is not permanent. It can be withheld, if the champion doesn't follow any of the above. However, this status change never comes as an abrupt measure and only follows a detailed notification meant to raise awareness and reinstate the champion code of conduct. We are committed to enforcing these guidelines, so that the community can stay positive and have a good guidance from its top members.
Enjoy your experience on 4PSA Community!
Services offload their computationally expensive tasks into workers. Think of software that converts video from its original format to a web standard. This kind of job can be considered long-running, even for state-of-the-art hardware. The web app can't convert the video, it doesn't have access to the software and, even if it did, we'd have little control over what ends up on our servers. The service used by the app could convert the video, but it would take valuable processing time shifting though millions of requests. Read more
It is so easy to distinguish an engineer (or an engineer to be) from a non-engineer. When we interview people for a software engineering position, we want to determine how much of an engineer the candidate is. That's why we ask a fair amount of questions apparently unrelated to software. Real engineers focus on the problem, break it into pieces, and analyze them. They translate the problem into their "own words", making analogies with common, easy-to-understand processes. Once their solution is challenged, they are able to optimize and explain it. Read more
As we mentioned a while ago, the Stack Team handles the tools and frameworks used by the other Clouders. HubRing, a branch of the fast Redis database, is among the interesting projects we are currently working on. We first used Redis in VoipNow 2, as a caching mechanism. However, due to increasing demands, we had to expand its functionality. As a result, new data types were added. VoipNow 3 and Pinapple brought on some special needs that forced us to diverge from the Vanilla Redis to such an extent that we can consider this project an entirely new product, with a new identity. Read more
In this final article of the Positioning in CSS series, we'll describe the floating concept.
What Is Floating
Floating is used to place an element to the left or to the right of its containing block. This can be very easily achieved by setting the float property either to the left or right. In the following code snippet, all the elements under the box class are set to float to left. Read more
As promised, in today's article we'll discuss the absolute and the fixed positioning in CSS. We'll also address the topic of containing blocks, which have a significant impact on absolute positioning in particular. Read more
Today we'll continue our tour of CSS features and delve into the quirks of positioning elements on a web page.
A DOM Element has 3 dimensions, one for each axis. The X and Y axes place an element on the page, horizontally and vertically. The Z axis brings elements closer or farther from the user. Also, the Z axis is used when deciding what element will be shown when two or several elements have overlapping content. Read more
We may be Clouders, but we don't exactly walk with our heads in the cloud. We only ride our bicycles that way.
Well, jokes aside, it's quite the opposite. If you haven't figured it out already, we are cycling enthusiasts. We commute by bike, we travel by bike, and some of us even get into bike competitions. Read more